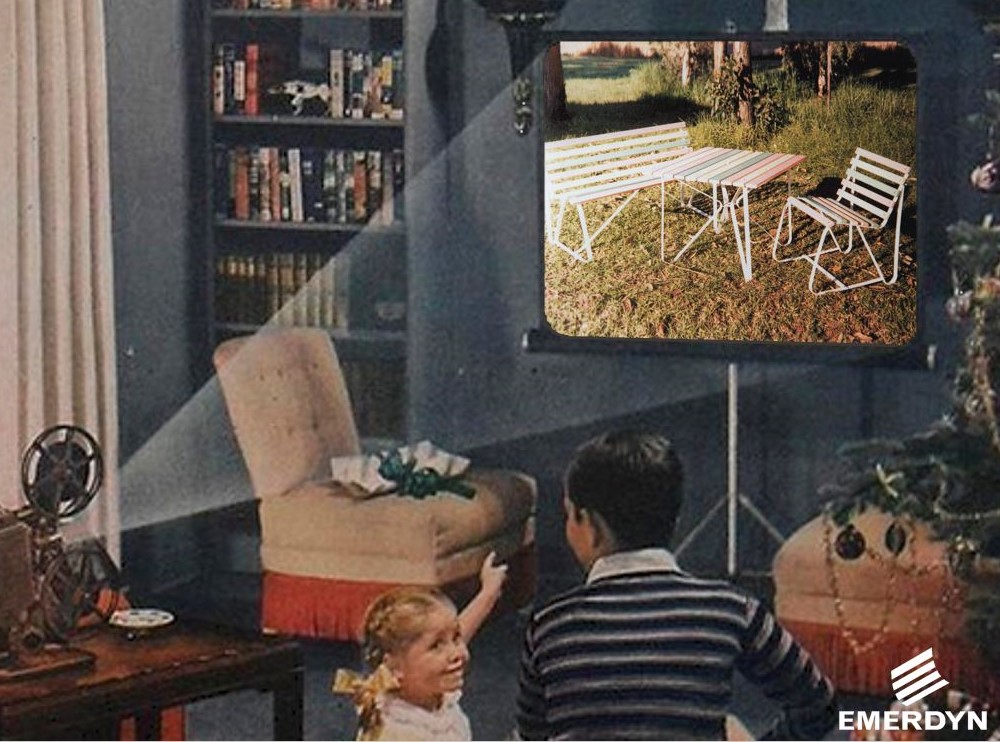 The Gannon family who established and own Emerdyn have a rich heritage in the Australian Community, particularly in the St George and Sutherland Shire areas of Sydney.

George Gannon set up the manufacturing business in 1968 to build outdoor furniture for the Australian people. The original product featured in the photograph to the right was distributed through Myers, Woolworths and Grace Bros. and was an immediate success. The coloured slat furniture was a feature in many Australian back yards throughout the late sixties; early seventies.
Now a highly sort after collector's item, we were called upon recently to fit out Sydney Harbour's Cockatoo Island with replica's of this original setting.
Our production facilities and factory have come a long way since the early start up years. Our commitment to meeting our customers' needs and providing a quality product remain as strong and passionate as ever!
Emerdyn continues to innovate, recognising the emerging trends particularly the greater emphasis on 'public space' and 'urban life' that have been a major focus by local, state and federal governments. Emerdyn's focus is to ensure product development remains at the forefront of these emerging trends.